Latest Car News (19th to 25th September 2016)
Seven more days worth of news for our readers today, with spy shots of the all-new Jaguar F-Pace SVR and next-generation Audi S7 and Mercedes A-Class!
BMW 8 Series on the way
The iconic 8 Series of the '90s is set to make a comeback.
Credit: AutoExpress.co.uk
Earlier this year it was revealed that the car was very much in development, but once again those computer wizards at AutoExpress have given us a rendering of how the car might look when it's released. Notice that the car shares the same long coupe shape as the old 8 Series, but with the sharp styling and large vents that coincide with the brand's new look.
Trademark applications were put in place in March for a whole host of 8 Series names such as 825, 835, 860 and M850. The most excitable name however is the M8, suggesting that maybe, just maybe we'll see another M division car on the way. Unfortunately the new 8 Series isn't expected to arrive until 2020, so it'll be a while yet before we hear anything official.
New Jaguar F-Pace SVR spotted
The SVR version of Jaguar's F-Pace has been spied undergoing testing.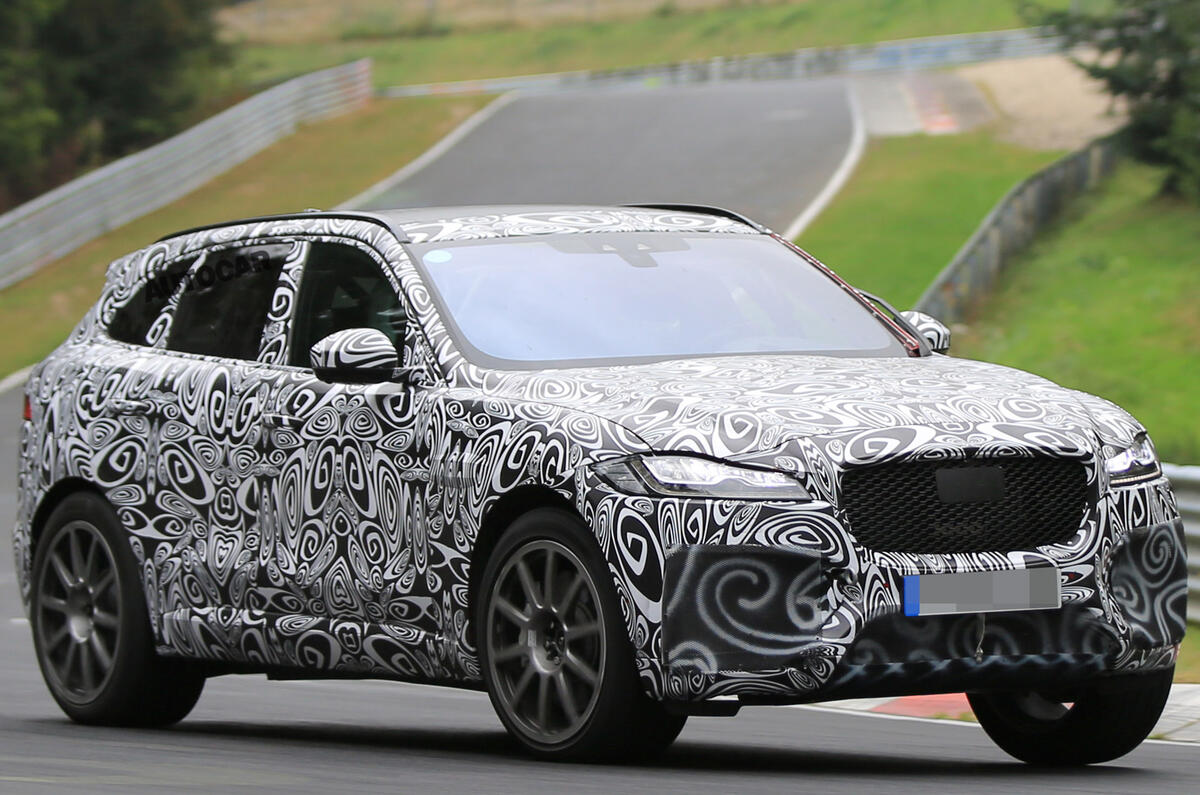 Credit: Autocar.co.uk
The F-Pace launched back in April and much like Jaguar's F-Type and Land Rover's Range Rover, it looks as though the F-Pace is going to get the SVR treatment as well. In case you didn't already know, SVR is a hardcore version of a car built by Jaguar's Special Vehicle Operations (SVO) division, which means a beefier look, high-performance parts and a far more powerful engine.
We'd expect the engine to be the same as the one present in the Range Rover SVR and F-Type SVR, meaning a 5.0-litre supercharged V8 pushing out up to 570 bhp. The prototype you see above suggests that the car is very much in development, but the details on it remain speculative at this stage. That could change by the end of the year however, as the car is likely to launch in 2017.
Citroen debut C3 WRC concept car
The 2017 World Rally Championship starts in January and Citroen have revealed what their entry car may look like.
Credit: CarMagazine.co.uk
Whilst it may be a concept car, Citroen say that the C3 WRC concept is "very close to the final car", so don't expect too many differences. Those huge wheel arches, chunky wing and bulky diffuser are all a result of the new aerodynamic rule changes introduced for the 2017 season, so they'll be sure to make an appearance when the car lines up at the Monte Carlo Rally in a few months.
Under the hood is a 1.6-litre turbo pushing 375 bhp through all four wheels via a newly-permitted central electronic differential. The car is expected to weigh around 1,200 kg which should mean a hell of a lot of speed when combined with that engine! Citroen will certainly be hoping that the car is good enough to help British driver Kris Meeke in delivering their first championship since 2012.
New Audi S7 spied undergoing testing
The next-generation Audi S7 has been spotted at the Nurburgring.
Credit: CarScoops.com
Audi's new A7 was seen in testing last month and now it looks as though the S7 is on the way too. As you'd expect, it shares a similar design to the A7 but with a sportier look as a result of sharper, more prominent lines and aggressive styling. The inclusion of a chunkier front grille, trademark quad exhausts and larger alloys completes the look.
Other than what the spy shots reveal, we don't know much more about the S7 as of yet. The engine is likely to be the new 2.9-litre twin-turbo V6 that's set to appear in next year's R8, meaning power of up to 500 bhp and a 0-62 mph time of around 4 seconds flat. The S7 is expected to launch in 2018, maybe a few months after the new A7's launch that same year.
Next-generation Mercedes A-Class seen on the road
Mercedes' latest A-Class has been caught undergoing testing on the road.
Credit: MotorAuthority.com
The current third-generation A-Class launched in 2013 after a significant design overhaul to its predecessor, however the new fourth-generation model is expected to continue the new look with a focus on evolution rather than revolution. As you can see, the new A-Class shares the same shape and style as the current model, albeit it with a slightly more stretched look as as a result of an extended roofline.
Mercedes' overhaul of the A-Class was necessary but the new model is likely to be more practical, spacious and better to drive than its predecessor. Under the hood will bring a new engine in the form of a 2.0-litre turbo diesel, replacing the current 2.1-litre diesel. There's also talk of an even more insane A 45 AMG, with power of up to 400 bhp being rumoured. We look forward to finding out more when the car is announced some time next year.