Latest Car News (23rd to 29th May 2016)
Car news for our readers this week includes two very special BMW's, a Mercedes-AMG GT R and the new Nissan GT-R Nismo!
Extreme Mercedes-AMG GT R spotted
A hardcore version of the Mercedes-AMG GT supercar looks to be on the way after spy spots have emerged of the car out and about.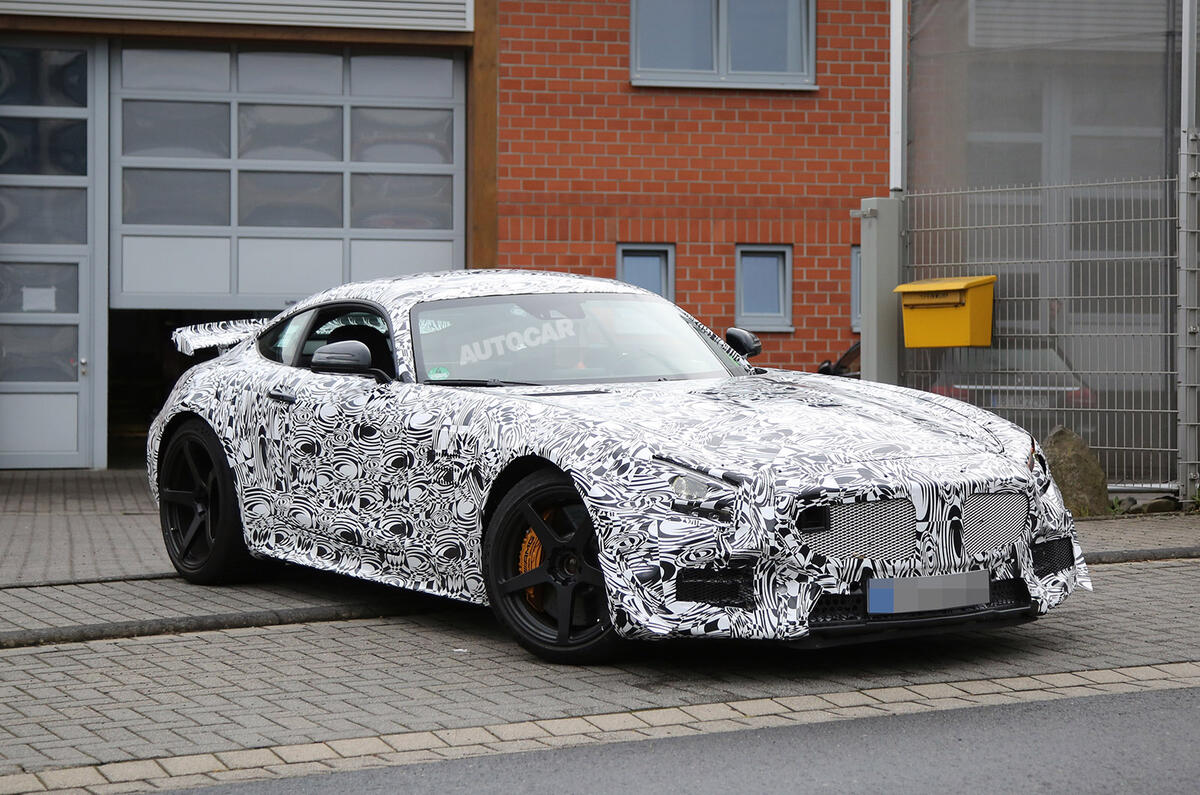 Credit: Autocar.co.uk
The supercar - dubbed the GT R - be a fully track-focused version of the original GT that was released in 2014. It'll share a lot of similarities with the 'normal' GT but received the usual upgrades such as chassis updates, bigger alloys and brakes, stiffer suspension and more. The pictures seem to suggest a beefier look too, with larger intakes at the front, a new front splitter and more.
In terms of figures, the GT R will probably drop around 100 kg whilst receiving tweaks to its 4.0-litre twin-turbo V8. The power output is said to be around 70 bhp more than the GT S, meaning a figure of 570 bhp is likely, with a 0-62 mph time of less than 3.5 seconds. No details of the car have officially been revealed, but we expect them to emerge when it debuts at the Goodwood Festival of Speed in June.
BMW reveal 2002 Hommage concept
Whilst at the 2016 Villa d'Este car show in Italy, BMW have brought along a unique concept car that celebrates the 2002 Turbo in true style.
Credit: Autoblog.com
The 2002 Hommage concept started life as an M2 Coupe, but after a huge overhaul looks like a different beast entirely. Sharp, distinctive lines are evident with its new look, complimented by a chunky front end that has three air intakes and a deep splitter, smooth rear bumper, huge wheel arches and some 2-inch wheels.
Under the hood is the same 3.0-litre twin-turbo inline-six pushing over 360 bhp, so the 2002 Hommage certainly isn't struggling for power. Finally, it's finished in Space Race Metal blue with a unique high-gloss paint at the bottom and matt at the top. With the car being a concept it's unavailable to the public, but hopefully it'll influence future designs as it really does look brilliant.
BMW celebrate the M3's 30th birthday with special edition M3
Some more BMW news for you all, with BMW announcing that a limited-edition M3 will launch to celebrate its 30th birthday.
Credit: CarMagazine.co.uk
The BMW M3 30 Jahre is essentially a normal M3 with a Competition Package fitted as standard, meaning a power figure of 444 bhp and 0-62 mph time of only four seconds. It'll also get the same gorgeous star-spoke alloys that appear on the M4 GTS as well as a few other upgrades including a carbon fibre front splitter, rear diffuser, rear spoiler and mirror caps, plus black chrome exhaust tips.
There's also some subtle '30 Jahre' badges dotted in and around the car, including the side gills, door sills, dash and seats (which are full Merino leather, by the way). Only 30 Jahre's will be available in the UK - one for every year they're celebrating - with each costing £26,070 more than a standard M3, meaning a total price of £82,675. They'll all be finished in a UK-exclusive Frozen Silver metallic paint, too.
Nissan unveil updated GT-R Nismo
With the new GT-R revealed a few months ago, Nissan have now the new Nismo-spec equivalent to go with it.
Credit: GTSpirit.com
The GT-R Nismo receives all the same upgrades as the new 2016 GT-R but a load more on top - with uprated shock absorbers, springs, stabilisers and more that help generate more downforce than any other Nissan road car ever. It also comes with an adaptive damper system allowing the driver to adjust these settings to suit each individual in the driving seat.
The engine remains untouched, but that isn't exactly an issue. The GT-R produces 592 bhp from it's 3.8-litre twin-turbo V6, with an insane 0-62 mph time of 2.5 seconds and a top speed of nearly 200 mph. Inside there are changes too, with a redesigned dashboard, steering wheel, centre armrest and a larger 8-inch dash screen, plus leather Recaro sport seats. No price for this beast has been revealed yet, but a safe bet is somewhere around the £120,000 mark.
Mercedes to create all-new SUV crossover
A new Mercedes model is set to produced, sitting between the GLA and GLC variants.
Credit: AutoExpress.co.uk
The SUV - likely to be called the GLB after Mercedes recently registered the name - will look to build on the market's growing demand for small crossover SUVs, acting as a direct rival to the Audi Q3 and BMW X1. Although the SUV has only been seen undergoing so far, the computer wizards over at AutoExpress have managed to produce a great rendering of how the GLB might look.
As you'd expect the car shares a number of similarities with the GLA but with a natural increase in size. It's also likely to follow the brand's typical engine offerings, including 200d and 220d diesels and 200 and 250 petrols. If we're lucky, we might even get treated to an AMG-spec version too! For now though we can only take this news as it is, as no official announcement on the car is expected until some time next year.