Weekly Car News (7th to 13th December 2015)
A varied week of car news includes a new Volkswagen Tiguan, two potentially new BMW's and news of Jaguar returning to motorsport.
Mercedes E-Class 2016 revealed
The E-Class is Mercedes' most successful model ever with 13 million sales achieved globally thus far, and at the start of next year the German firm are set to introduce the seventh generation to its lineup.
Credit: AutoExpress.co.uk
The car - which is rival to the BMW 5 Series - is set to be the most technologically advanced model Mercedes have ever done. There is expected to be four variants across the range: a saloon (pictured above), estate, coupe and convertible. The saloon will arrive first in the summer followed by the estate later in the year, before the coupe and convertible go on sale in 2017.
In terms of spec, the car is expected to be around 100kg lighter than the current variant and offer several significant changes under the bonnet too. Engines include an ultra-efficient plug-in hybrid version all the way up to the AMG-spec 4.0-litre twin-turbo V8 too. That means a potential 600bhp pumped out of the beast - impressive!
Jaguar expected to return to motorsport
British car firm Jaguar are expected to announce next week that they'll be joining the Formula E championship for next season.
Credit: F1Fanatic.co.uk
The manufacturer are apparently looking to use the competition to develop new green technologies for use in its road cars, with an eye on building a fully electric car in the future. They'll also use it as an opportunity to assist parent company Tata Motors in developing their own cars for the Indian market and others.
Sounds like a good business venture for Jaguar, who haven't appeared in any motorsport competition since leaving F1 in 2004.
Production of McLaren P1 comes to an end
High-performance sports car manufacturer McLaren, have announced that the final of its P1 hypercars has been produced.
Credit: CarAndDriver.com
Only 375 examples of the car exist today - all of which had been sold when the car first went on sale in 2013 - and the final model has been finished meaning no more will ever be produced. The 375th model came finished in pearlescent orange, raw carbon-fibre detailing and a bespoke interior made by McLaren's very own Special Operations division.
There are currently no plans regarding a new P1 but with Bugatti confirming the Chiron is in development, you can expect McLaren to have a plan for the future. However considering there was 20 years between the F1 and P1, you can imagine they're not in a rush to get another model done any time soon.
All-new Volkswagen Tiguan pics, specs and details
A whole host of information and images have been revealed regarding Volkswagen's SUV, giving you everything you need to know ahead of its release in spring next year.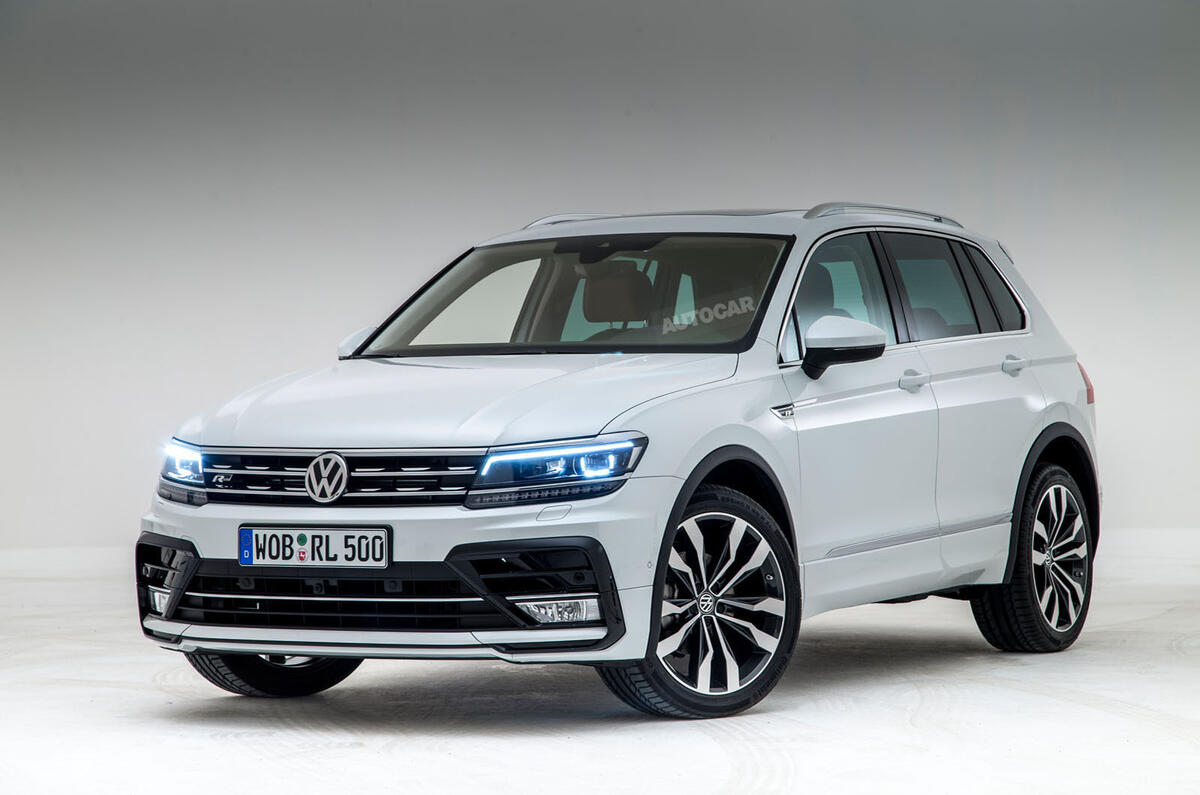 Credit: AutoCar.co.uk
The latest Tiguan gets a sharp new look similar to the latest Golf and Passat models, plus more space, LED daytime running lights, larger alloy wheels and deeper front air intakes. On top of that it has more efficient engines, including a GTE plug-in hybrid capable of 149mpg and the usual VW offerings from a 1.6 four-cylinder diesel engine all the way up to a 2.0-litre turbo petrol.
The car is currently priced from £22,975 but can raise significantly in it's R-Line variant (pictured above).
BMW's all-electric sub-brand 'i' may be expanding next year
German manufacturer BMW could be launching both an i5 and i8 Spyder next year to celebrate the company's centenary.
Credit: BMWBlog.com
The sub-division current offer just the i3 and i8 Coupe, but are apparently looking to launch an all-new chunky SUV known as the i5, plus a convertible equivalent of its all-electric sports car in the i8.
Little is known regarding both of the cars but it does seem both are coming with AutoExpress showing some exclusive images after discussions with BMW themselves, and with the i8 Spyder shown as a concept at the 2012 Beijing Motor Show.
We'll know more in January when BMW show off both models at the Consumer Electronics Show in January.