Latest Car News (15th to 21st August 2016)
With another week passing us by, we bring you the news of the recently-teased Mercedes-Maybach 6 concept coupe, an extra-special McLaren supercar, and the new Aston Martin Zagato convertible!
McLaren announce MSO HS supercar
The first details of McLaren's newest model have been revealed.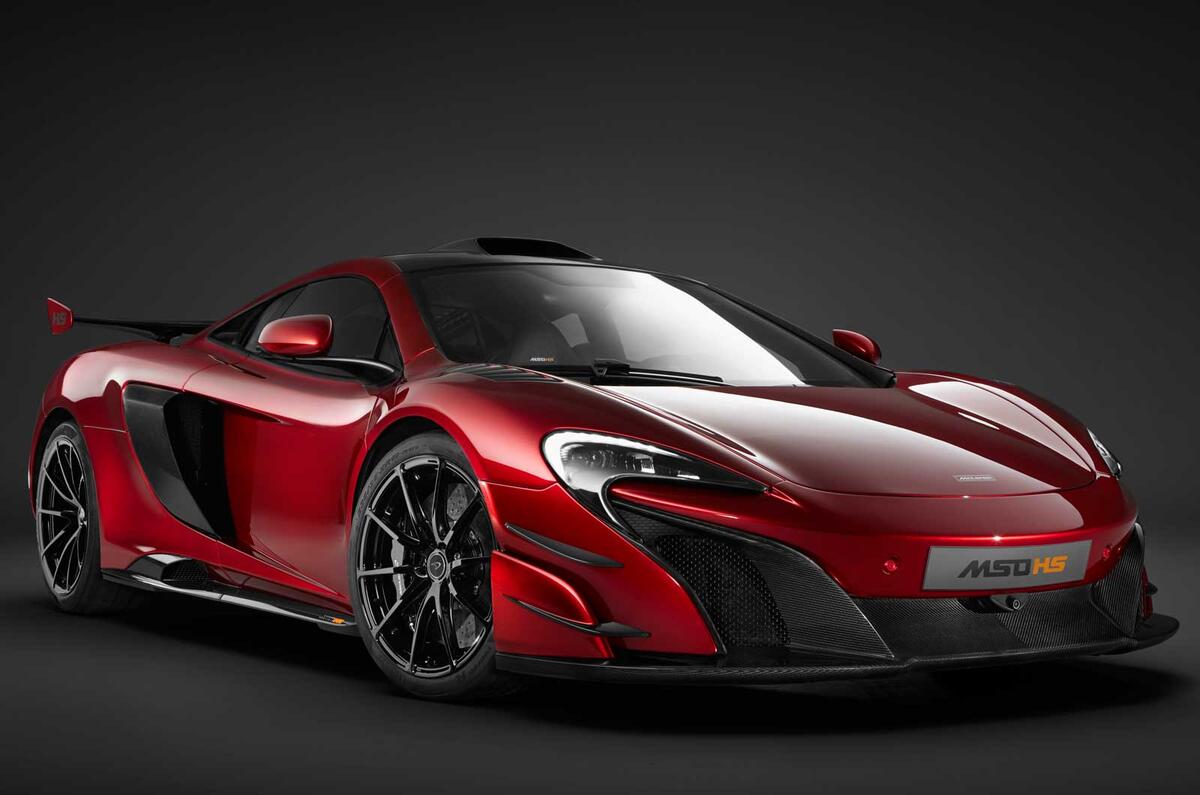 Credit: Autocar.co.uk
McLaren's latest Super Series model is this: the MSO HS. It gets its name from the fact its been built by McLaren's Special Operations team, and everything about it really is special. The car is based on the 675LT but given several upgrades to take it that bit further. The 3.8-litre twin-turbo V8 has been pushed from 666 bhp to 679 bhp as a result of a new hand-polished exhaust system and crossover muffler.
Further changes include a new front splitter, roof mounted scoop, and adjustable carbon-fibre rear wing. There's also a bespoke polycarbonate engine cover, lightweight Alcantara interior trim and carbon-fibre seats to bring the weight down too. Only 25 will be built, all of which are already sold to McLaren customers, with no price or performance figures revealed as of yet.
Vision Mercedes-Maybach 6 concept coupe revealed
After several teasers over the past few weeks, the Mercedes-Maybach's Vision 6 concept coupe has finally been unveiled.
Credit: Mercedes-Benz.com
We brought you the news last week that Mercedes-Maybach were teasing the car, and now we can see exactly what the car looks like. You'll notice straight away how huge the car is, and at nearly six metres long you can see why it's called a 'mega-coupe'. But the long bonnet isn't just for looks, it's powered by a huge 760 bhp all-electric powertrain capable of 0-62 mph in less than four seconds!
On the inside is arguably the most futuristic interior you'll ever see, with a focus on minimalism and tech, and some rather cool seats. Whilst the Vision 6 is a concept at this stage, a production version is expected to arrive in 2017 to challenge the Rolls-Royce Wraith. You'd imagine it'll look a bit more current than the concept, with a price tag of nearly £250,000 to match.
Aston Martin unveiled Vanquish Zagato Volante convertible
A convertible version of the new Vanquish Zagato Volante has been revealed.
Credit: AstonMartin.com
The Vanquish Zagato Coupe had its public reveal at the Concorso d'Eleganza at Villa d'Esta in May, and as a result of overwhelming consumer interest Aston Martin have decided to produce a drop-top equivalent known as the Volante and show it off in a similar fashion at the 2016 Pebble Beach Concours d'Elegance show.
Other than the fact it's a convertible, the car is almost identical. It shares the same 592 bhp 6.0-litre V12 engine - capable of 0-62 mph in 3.7 seconds - and is only differs in look slightly as a result of two cowls on the rear deck. The Zagato Volante will cost over £500,000 and is expected to arrive in 2017, with only a total of 99 models being produced.
BMW 2002 Hommage receives new livery
The BMW 2002 Hommage has been given a completely new paint job.
Credit: AutoExpress.co.uk
Originally the 2002 Hommage adopted a M-division blue colour scheme similar to the original 2002 Turbo from the seventies, but this latest variant has switched to an orange and black livery that's synonymous with many other motor sport cars from the same era. It also has the word 'Turbomeister' displayed along the bonnet, sides and rear bumper, celebrating BMW's first car with turbo technology.
For those of you that don't know much about the 2002 Hommage, it's built on the same wheelbase and engine as their M2 coupe, but with a complete external overhaul to give it a deep, sharp look with distinctive curves, huge wheel arches, 20-inch alloys and more. We think it looks absolutely stunning, which makes it a huge shame that it's not a production car.
New Audi Q2 Edition #1 to be released
Audi have announced a special edition Q2 known as the Edition #1.
Credit: Audi-mediacenter.com
The Edition #1 receives a significant amount of changes, both inside and out. From the outside you'll notice lower bodywork, modified wing mirrors, black C-pillars, 19-inch anthracite black alloys and special Quantum grey paintwork all added to improve its styling. There's also LED headlights to give the compact SUV a fresher, more modern look.
On the inside there's the addition of sport seats, black and amaretto half-leather upholstery, a leather multifunction sports steering wheel and some cool ambient lighting too. The Edition #1 trim will be available in 1.4-litre petrol and 1.6-litre diesel form, and can be ordered next month with the first batch arriving later this year. No price has been revealed yet, but we'd estimate it'll be around £3,000.